2019-11-14
Best Black Friday 2019 Deals Revealed!
Black Friday - biggest shopping MONTH of the year is here! Almost all world's online stores offering huge sales and this year is no exception.
Dorothy Perkins , Zalando, Chicco, Carters and many more have now started reducing their items more than 70%! Don't wait until the 29th as many offers might be expiring already…
Check out some of the best deals we found online, around the world and make sure to come back on this page throughout the whole month, as we will be updating them every week for you!
Shop from America & Europe and EshopWedrop will deliver your parcels to Bulgaria!
Get our Extra Saving OFFERS on International Delivery cost
Order 5 parcels & Pay for 4!
For every 5 parcels you are letting EshopWedrop to deliver to Bulgaria, we deliver the last one to you for FREE*!!!
Double Your Drops
For every parcel you order we add you an extra DROP!
Collect 100 drops and get a €10 Amazon Voucher! Collect 300 drops and get a €30 Amazon Voucher!
Black Friday it's not just a day anymore, but a whole month!
Get shopping and make yourself and your loved ones happy this year!
Sign up today and receive your first EshopWedrop delivery from any online shop in Europe or USA for FREE!
Shop from USA & Europe Receive in Lithuania
1st DELIVERY FREE
By using the Eshopwedrop website you agree to our use of cookies as described in our cookie policy. Read more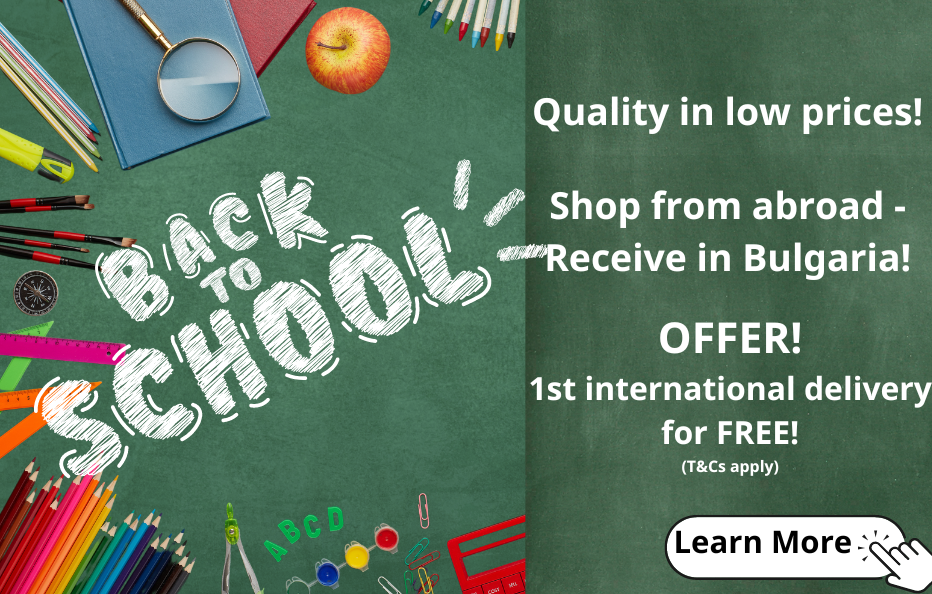 Please wait while we will validate your ZIP code